The Norske Inn motel amenities includes a large parking space to accommodate semi trucks and work vehicles that are passing through the night or staying in the area for work. All guests are also welcome to enjoy the complimentary coffee and juice bar and socialize in the relaxing lounge area.
For guests staying us and want a warm meal, the Westby Zzip Stop is just steps away from the inn and features a wide array delicious hot & ready dishes from broasted chicken to mini tacos, deep-fried mushrooms & more. The Zzip Stop also offers a convenience store, modern gas pumps, and a full beer cooler.
Conveniently located off highway 14 & 27 for easy access

Ample parking for semis and large equipment vehicles

Room accommodations for the duration of a work crew's job

Quiet rooms and comfortable beds

Cold drinks and warm meals available at the Westby Zzip Stop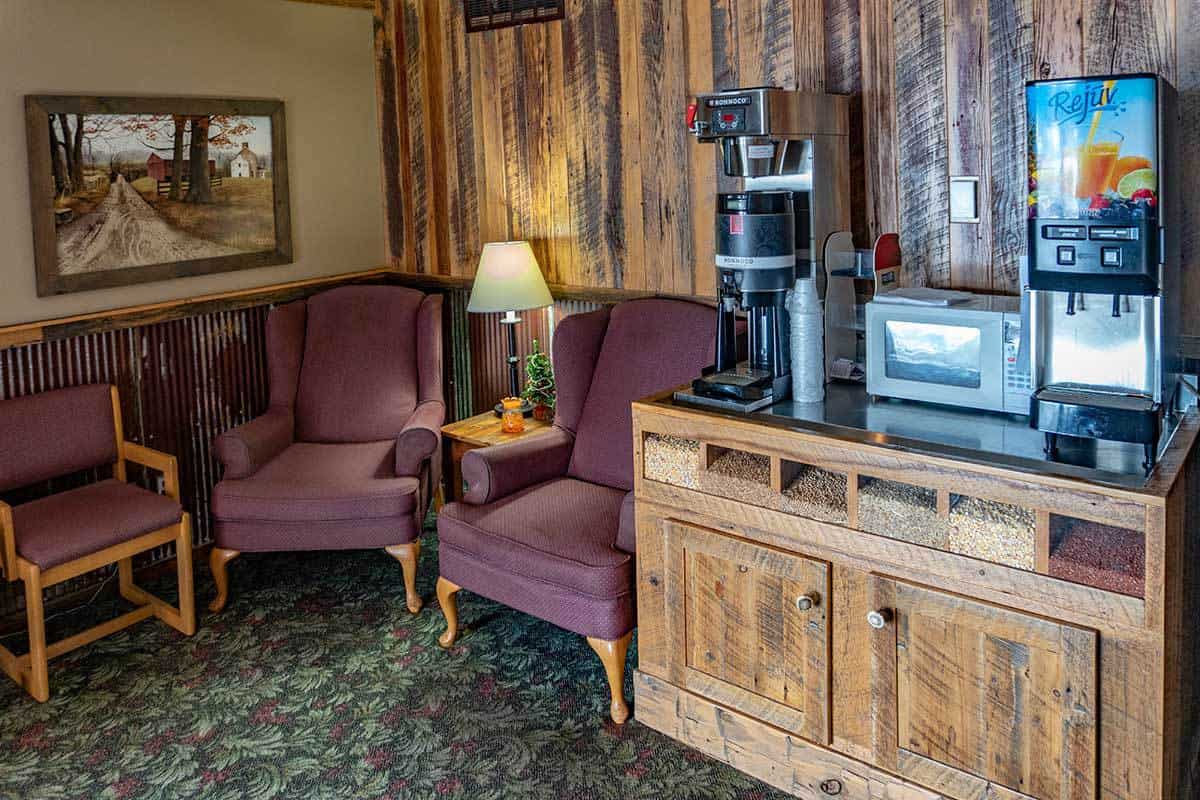 Big Trucks / Work Crew Accommodations
The Norske Inn is a popular motel destination for semi truck drivers and construction crews working in and around Westby. The rooms are accommodating and the large parking area can easily hold large trucks and utility vehicles, heavy equipment, construction vehicles, and semi trucks. We are always happy to welcome in groups working on highway construction, electrical, and high line jobs around the area and can assist construction companies with providing accommodations for the duration of your stay.
We will have a soft bed and a quiet room waiting for you at the end of the day! After a full day at work, stop by the Zzip Stop for cold drinks and freshly prepared hot & ready meals.
Conveniently located off highway 14 & 27 for easy access

Ample parking for semis and large equipment vehicles

Room accommodations for the duration of a work crew's job

Quiet rooms and comfortable beds

Cold drinks and warm meals available at the Westby Zzip Stop
Work Crew Reservation Inquiries